Our Story
In early 1991, three partners got together to build an automotive recycling business. We had four employees and a small office. If you wanted your part delivered, you had to live nearby or pay high freight costs, and we were constantly trying to build our inventory.
Now, we have 20 employees, over 200,000 parts in inventory and a delivery network that spans the country. We are proud of the work we do and strive everyday to serve our customers better by continually adding inventory.
Our business has utilized a computerized inventory system since day one. This allows us to know exactly what we have and find it quickly for you. Additionally, many of our sales staff have been in the industry their entire careers and have a vast amount of knowledge in auto parts and recyclable autos.
The future has many exciting things in store, and we want to thank our customers for their continued business.
Mott Auto is proud to be a woman owned business
No Hassle Return Policy
Our no-hassle return policy includes standard cuts.Ask a salesperson for complete details.
Mott Auto is Proud to be a Member of ARA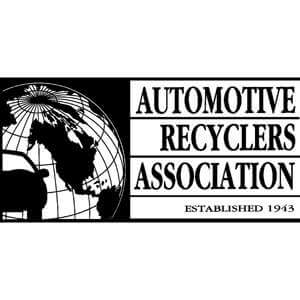 Founded in 1943, the Automotive Recyclers Association (ARA) is an international trade association. Its industry is dedicated to the efficient removal and reuse of automotive parts, along with the safe disposal of inoperable motor vehicles.
ARA services approximately 1,000 member companies through direct membership and over 2,000 other companies through affiliated chapters. Suppliers of equipment and services to this industry complete ARA's membership. ARA is the only trade association serving the automotive recycling industry in 12 countries internationally.
ARA aims to further the automotive recycling industry through various services and programs designed to increase public awareness. It believes the industry plays and important role in conserving the future through automotive recycling. ARA also fosters awareness of the industry's value as a high-quality, low-cost alternative for the automotive consumer. ARA encourages aggressive environmental management programs to assist member facilities. Proper management techniques are maintained for fluid and solid waste materials generated from motor vehicle disposal.
Aftermarket Versus Manufacturer Replacement Parts … Which Do You Buy?
When you take your car to a dealership's service department for repairs, you know you're getting original equipment manufacturer (OEM) car parts; however, if you take your car to an independent shop, it's very likely you will be offered aftermarket parts. Is there anything wrong with that? Does a less-expensive part mean a poorer-quality part? Are there any situations where you should use only OEM parts?
To answer these questions, we've created a list of pros and cons to help you make a more informed decision when choosing what parts go into your car. In this way, you can strike a balance between cost and quality.
Aftermarket Parts
An aftermarket part is any part for a vehicle not sourced from the car's maker. If the parts are direct replacement parts, they will not void your car's warranty. A number of companies make parts designed to function the same, or in some cases even better, than the original. Many industry insiders estimate some 80 percent of independent shops use aftermarket parts. Be an informed consumer. Shop around, make sure you're dealing with a good mechanic and request high-quality aftermarket or quality used OEM parts.
PROS
Less expensive: Aftermarket parts are usually less expensive than OEM parts. How much you save varies by brand. Shop around to find the best price and to get an idea of typical costs. If the price of a part seems too good to be true, ask questions about its quality.
Quality can be equal to or greater than OEM: In some cases, you may end up with a better part than you started with. Typically, aftermarket manufacturers reverse-engineer the part and work the weaknesses out. For example, when an auto maker designs its brake pads, it has to strike a balance between cost, durability, noise levels and performance. If you want better performance and don't mind some extra brake noise (some brake pads squeak even though they are stopping the car effectively), an aftermarket pad may be your best choice.
More variety: Hundreds of companies make aftermarket parts. Some specialize in specific parts, while other companies make almost any part you can think of. More variety means greater selection and a wider range of prices.
Better availability: You can walk into any gas station, auto parts store or local mechanic, and they're bound to have a part that fits your car. This gives you more options on where to take your car for service.
CONS
Quality varies greatly: Stick with aftermarket brands you're familiar with or are recommended by a mechanic you trust, even if these parts cost a bit more.
Overwhelming selection: If you're not familiar with aftermarket brands, the selection could be overwhelming, and there's some chance you may get a bad quality part. Even a part as simple as a spark plug can be made by dozens of different companies and comes in numerous variations. Consult your mechanic for advice or simply stick with the OEM part when the price difference isn't significant.
May not have a warranty: Aftermarket part warranties vary by source, so be sure and ask before you buy.
OEM Parts
OEM parts are made by the vehicle's manufacturer. These match the parts that came with your vehicle when it rolled off the assembly line. All used auto parts in the Mott Auto Recyclers inventory are OEM parts.
PROS
Easier to choose your part: If you go to the parts counter at a dealership and ask for any part, you'll usually get one type. You don't have to worry about assessing the quality of different brands and prices.
Greater assurance of quality: The OEM part should work exactly as the one you are replacing. It is what the vehicle was manufactured with and provides a peace of mind in its familiarity and performance.
Comes with a warranty: Most automakers back up their OEM parts with a one-year warranty. In addition, if you get your car repaired at the dealer, they'll usually stand by their labor.
CONS
More expensive: New OEM parts will usually cost more than an aftermarket part. When it comes to body work, OEM parts tend to cost about 60 percent more according to the Property Casualty Insurers Association of America (PCI). Typically, the parts and service department is where a dealership generates its highest profit margins.
Need to be purchased from a dealership: Even though there are other ways of buying OEM parts (eBay, online wholesalers), most people will go to a dealership to buy their car parts. This limits the number of places from which you can buy. You can request OEM parts from your local mechanic, but it may take longer to get your vehicle repaired since the parts must be ordered.
Quality may not be superior: You paid the extra money for an OEM part hoping it was vastly superior to an aftermarket part; however, that may not always be the case. As mentioned earlier, some aftermarket parts are equal or better than OEM parts. So you might be paying extra just for the brand name.
Which Is the Best Way To Go? At Mott, we offer both!

All aftermarket parts are not created equal — but all OEM parts are. This creates its own set of advantages and disadvantages. If you're familiar with a number of brands or work on your own car, aftermarket parts can save you a lot of money. If you're not familiar with aftermarket brands, prefer to have everything done at the dealership and don't mind paying a bit extra for that peace of mind, OEM is a good choice for you.
One of the most important reasons to choose used auto parts is they are, after all , OEM parts. Used parts can be purchased from Mott at a fraction of the cost you'd pay for new at a dealership. Also, don't get stuck on the idea all replacement parts must be new. Each and every part in your existing vehicle is, in fact, also a used part.
We also have a huge variety of new aftermarket parts available, many with lifetime warranties. Contact us to learn more about the differences between new aftermarket and new or used OEM parts.